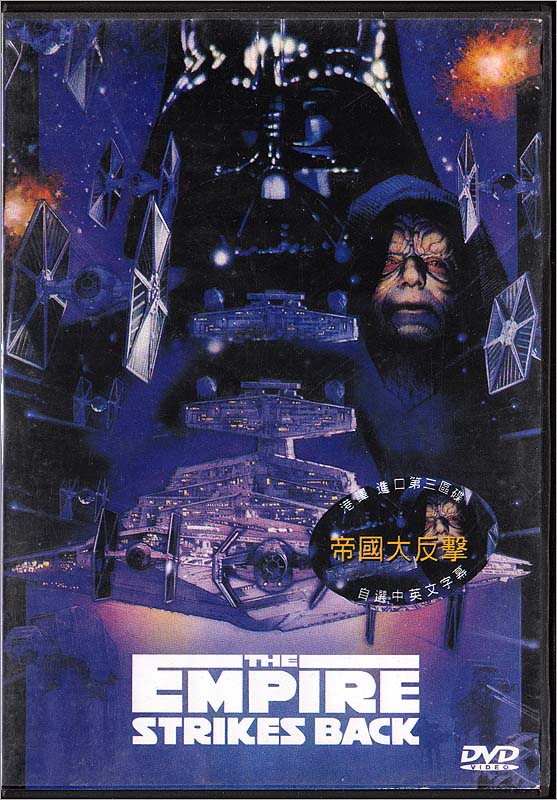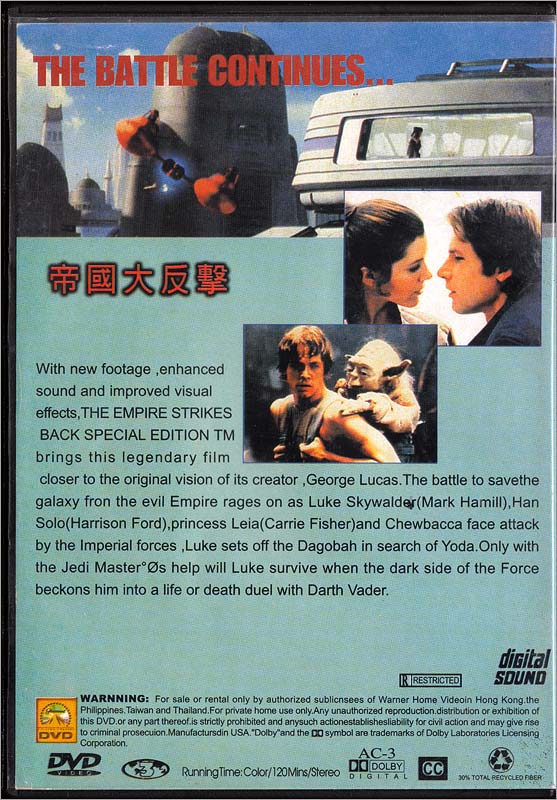 The Empire Strikes Back Special Edition, DVD, Bootleg, China 2000
This is a bootleg of the 1997 version of The Empire Strikes Back, most likely sourced from a widescreen laserdisc. The audio reads as Dolby Digital 5.1, but I can't confirm it is a bit-for-bit copy of the laserdisc's AC-3 track. The VOBs are dated 2000.

Non-removable Chinese subtitles adorn the bottom of the screen.

The only "extras" are a pair of Dolby Digital and DTS trailers. (See menu grab below).