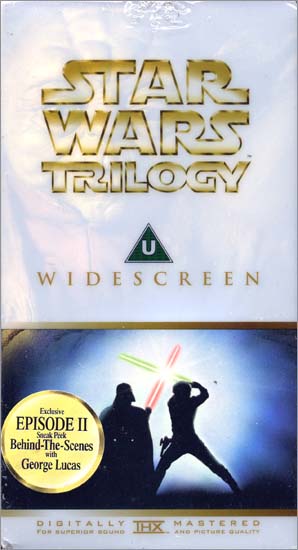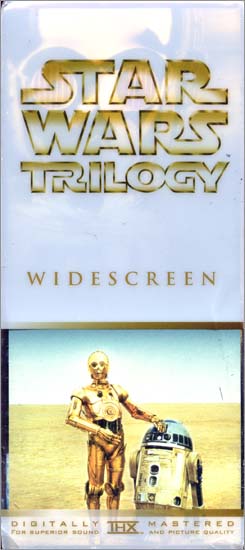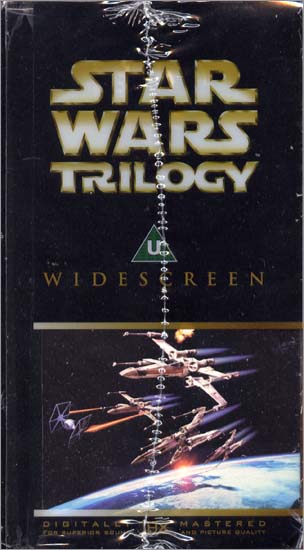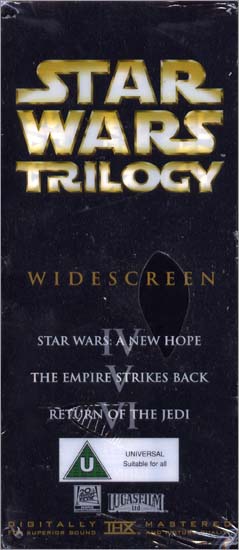 Star Wars Trilogy Special edition, Widescreen, VHS, 20th Century Fox Video UK, 2000
The transparent slipcase holds a box with three tapes in cardboard sleeves. While cardboard sleeves are common in the US, they are rarely seen on UK releases. This box (with minor local variations) was used on all releases both US and internationally.

This set was issued in both widescreen and Pan&Scan flavours in the UK. As you can see, only the outer, transparent, slipcase is different, the inner box is identical on both versions.