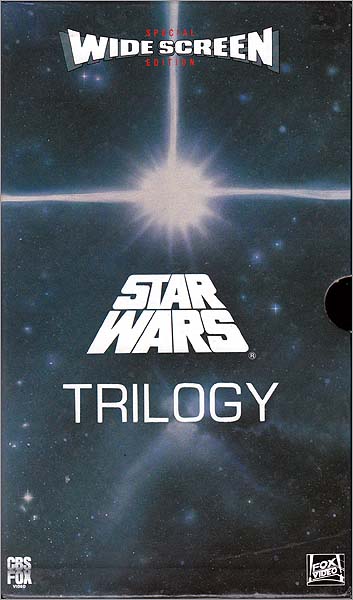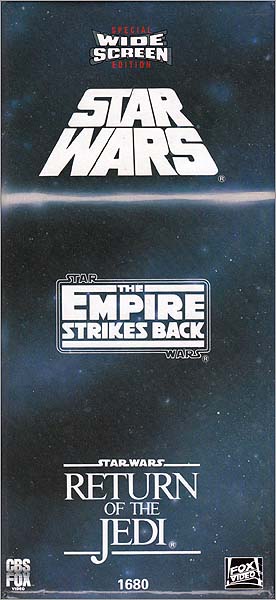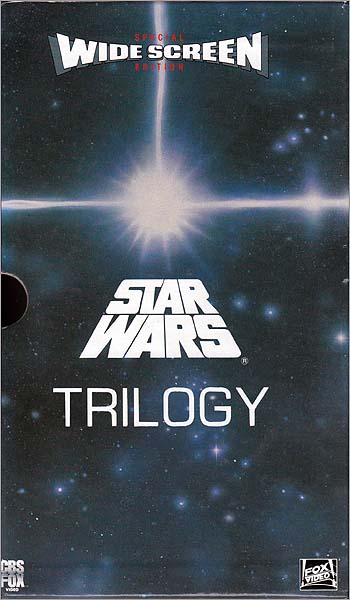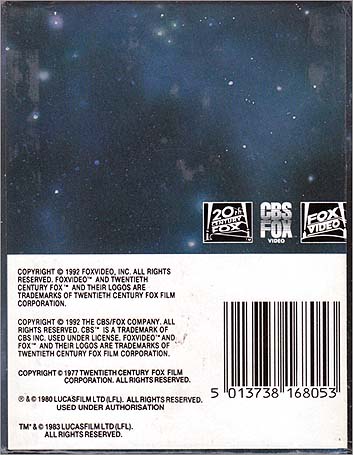 Star Wars Trilogy Special Widescreen edition, VHS, 20th Century Fox Video / CBS/Fox Video, UK 1992
This rather bland slipcase holds all three Special Widescreen Edition tapes released in 1992. This marks the debut of Widescreen releases in the UK. The tapes were also sold separately.

Note that the CBS/Fox logo does not appear on the first Star Wars. The home video rights for the first Star Wars film were divided between 20th Century-Fox Film Corporation and Lucasfilm until 1997. The two sequels are held by Lucasfilm alone.

The rumour is that George Lucas negotiated the exclusive rights to the first Star Wars be transferred to him, in exchange for 20th Century-Fox receiving distribution rights to the Special Edition versions and the planned prequel trilogy.