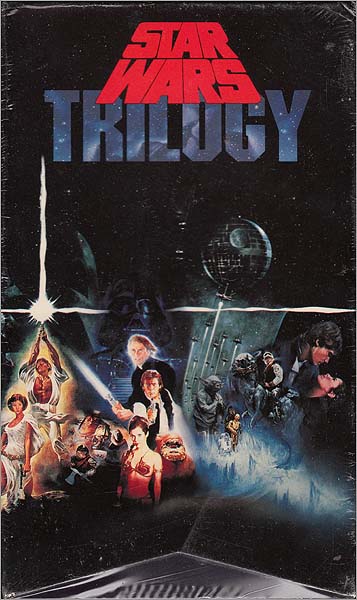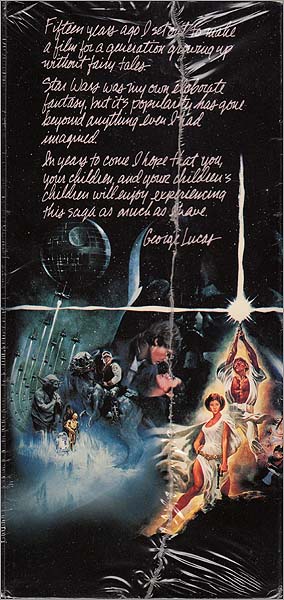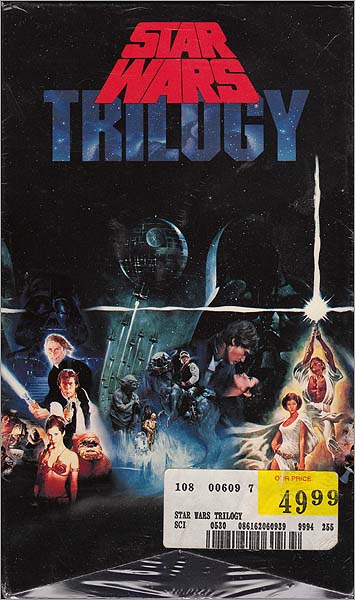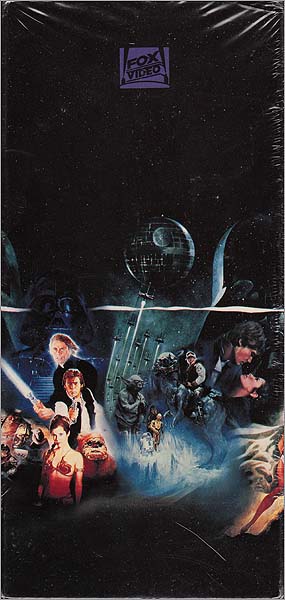 Star Wars Trilogy, VHS, Fox Video, USA 1992
This is a repressing of the same box from 1990, now bearing the Fox Home Entertainment logo (Same catalogue number). Otherwise the releases are the same. Even George Lucas' note "Fifteen years ago..." remains the same two years later.
Shown here is a sealed copy. Once I get hold of an opened one I will confirm that the contents are the same.