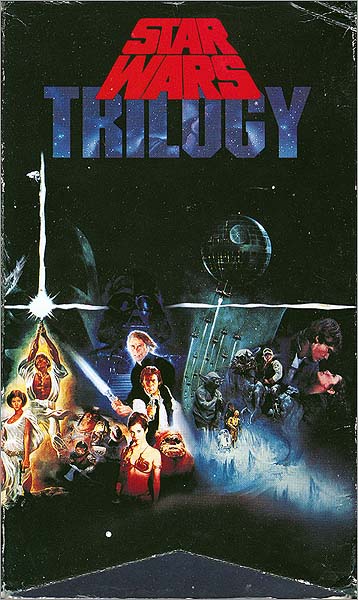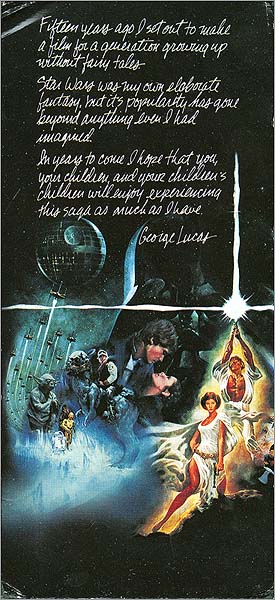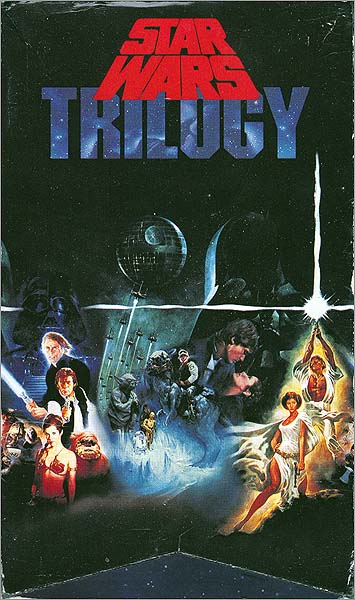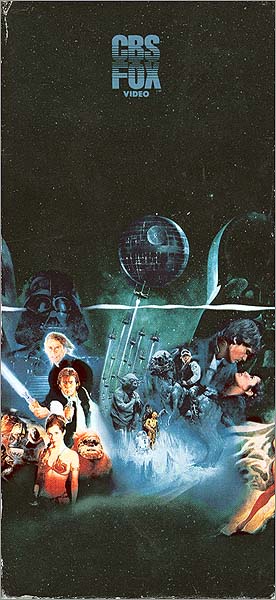 Star Wars Trilogy, VHS, CBS/Fox Video, USA 1990
This is the first time the three movies were packaged as a trilogy in the US. The tapes were also sold separately.

The box would be released again in 1992, but then bearing the Fox Home Entertainment logo (Same catalogue number). Otherwise the releases are the same.